CONTACT US
+632 8888-3055
+632 8888-3955
CONTACT US
Awards
2022 SCC DEI Report

2022 SMPC Annual and Sustainability Report
(11.6MB)
view
Employee Engagement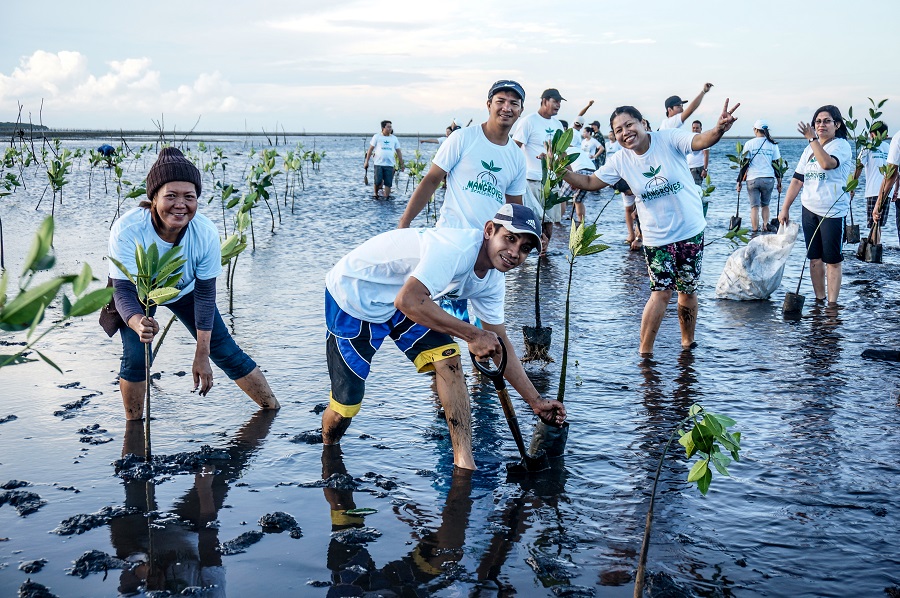 Performance and Rewards
SMPC's core values of teamwork, excellence, integrity and professionalism are embedded in a performance management framework that drives and rewards employees who perform to the highest ethical and quality standards.

Employees undergo bi-annual performance discussions with their immediate superior to review the results of performance assessments, identify opportunities for improvement, and ensure that talent and contributions to the Company are recognized and rewarded accordingly. Behavioral Key Performance Indicators on team effectiveness, ethics, governance and commitment to Environment, Safety and Health (ESH) are integrated in its work performance process.
How we manage performance
At the beginning of the year, the departments throughout our organization develop a Balanced Scorecard comprising of Performance Objectives, Targets and Programs (OTPs) that are aligned with our strategic and operational plans.

Key Performance Indicators (KPIs) for measuring employee performance are set and agreed upon with Management and communicated to all levels.

Management conducts performance monitoring of the OTPs on individual and functional levels through periodic meetings with department heads. These performance monitoring meetings are designed to enhance teamwork, collaboration, fairness, and transparency among the business units.


Employee Development Program
From training courses, workshops, to apprenticeships, SMPC Group continuously provides platforms to develop the competencies of its employees and expand its workforce in support of our business needs.
Occupational Health and Wellness
Our company continuously conforms to the international stanards of Occupational Health and Safety Management System/OHSAS 18001:2007 for the past 9 years.
Employee volunteerism
Employees are encouraged to regularly participate in tree-planting, coastal clean-ups, medical missions, feeding programs and other activities benefiting various communities.